Welcome to TEC!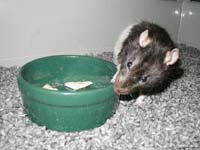 You have found a little space on the big bad web devoted to my rats: Ally, Archimedes II, and the babies..

You can read more about them by clicking on the links to the right of this message.








Questions, comments, criticizm, or anything else can be sent here.